We have been very busy fundraising for a long time to raise enough money to get the concreting done in the shelters. A much better surface than soggy mud. Well we did it, with all your help, we did it. We raised enough to put drainage in and then concrete. Thanks to all for being so generous.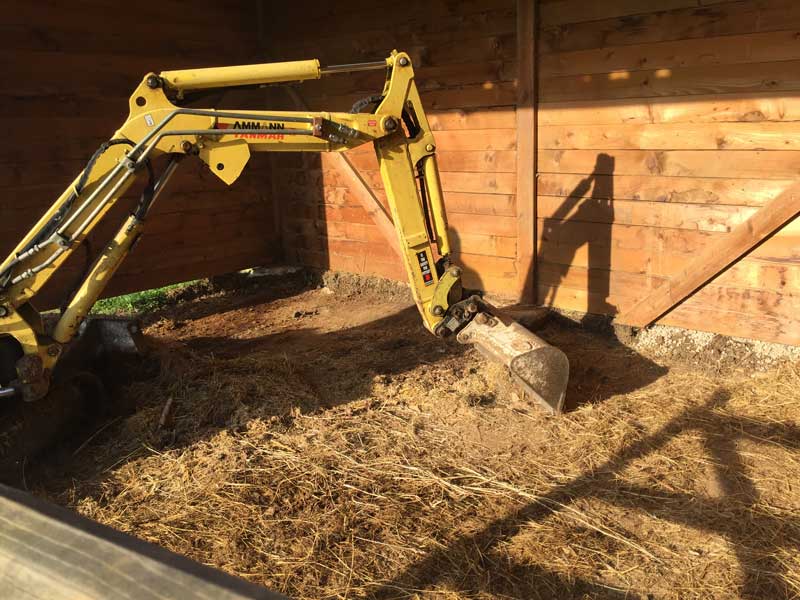 It started with a couple of weeks ago. A very busy day here at HeeHaws. Started with a beautiful sunrise. Huge heap of stuff, and preparation being done ready for the concreting to begin. Hannah was leaving to go to her new home…..
but just to add a little twist, they decided to resurface our lane, that made the day interesting!!